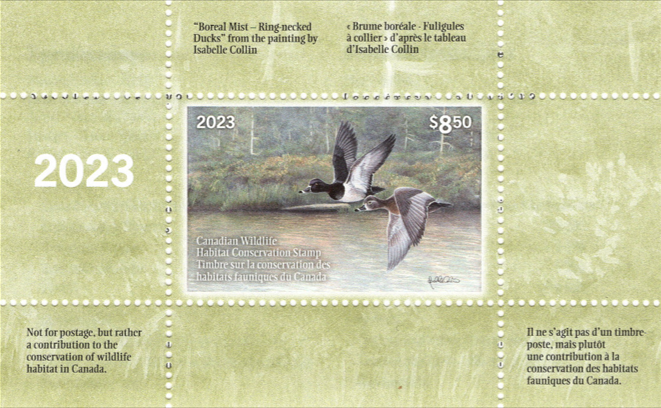 Symbolic Conservation Stamp 2023
The Conservation Stamp = Investment in Conservation
By selecting the Symbolic Stamp (donation), your contribution makes the maximum impact. You will receive an electronic copy of the Stamp.
100% of proceeds will be directed to our conservation grant program.
The funds generated from the sale of the Conservation Stamp are invested in conservation projects across Canada through WHC's grant program.
Every year, we receive grant requests that more than double the amount of funds available through the Conservation Stamp.
Every Conservation Stamp purchased helps make a difference!
---
Wildlife Habitat Canada – Charitable registration no. 11929 8131 RR0001